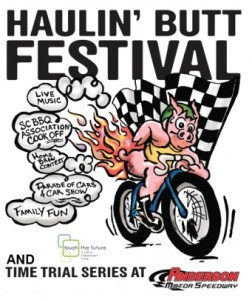 Home Brew Contest
POSTPONED unitl SPRING 2015
Entry $10 per Beer Entered.
Awards:  Home Brew Grand Champion Award
1st to 10th Placement Payouts
Dear Home Brew Competitor:
Touch the Future regrets that it's inaugural Haulin' Butt Festival Home Brew Contest scheduled for October 17-18, 2014 to raise funds for the vital services it provides to the South Carolina Disability Community has been postponed until Spring 2015 due to medical emergency.  We hope to make this an annual event with your help.  Please check back soon for the new dates and times.  Thank you.
Touch the Future takes in donated computers, medical equipment and assistive technology, refurbishes it and makes it available to those in need. Our refurbishment process is also used for jobs skills training for individuals with disabilities. Any technology that cannot be refurbished for reuse is recycled keeping our environment clean. We also serve seniors, qualified Veterans, individuals who are disadvantaged and other non-profit organizations through our ReBootTM computer program. We have issued over 12,000 computers to those in need, average over 700 medical devices issued a year and have kept over 250 tons of e-waste out of landfills. October is our 20th Anniversary and we thank you for being at this amazing new event to help us celebrate.

 We are working with the Anderson Motor Speedway, Visit Anderson, Anderson County and the South Carolina Barbecue Association to ensure the event's success.
The weekend will consist of a Judged Barbecue Cooking Contest, a VIP's Choice Anything Butt Cooking Contest and Entertainment, Cycling Time Trial, Car Parade & Show, Home Brew Contest, Family Fun events and Vendors at the Anderson Motor Speedway. We're counting on your brewing skills to make this an exciting event. Enclosed you will find an application and the competition rules.

Thank you for your consideration to help with this event. This promises to be a fun filled and successful weekend!
Sincerely,
Sandy Hanebrink, OTR/L
Executive Director, Touch the Future Inc.
admin@touchthefuture.us
(864) 367-0831